Close Attractions
Take a stroll around the 2,000 acres of Watersmeet and Countisbury, a haven for wildlife with breathtaking views.

On Exmoor, Watersmeet is the meeting place of the East Lyn river and Hoar Oak Water.

Explore the rich woodlands of the Lyn Valley and stroll along the riverside at Lynmouth, Combe Park and Rockford.

As a contrast, the South West Coast Path runs along the dramatic Glenthorne Cliffs, towards Devon's most northerly outcrop, Foreland Point.

Watersmeet is part of the North Devon coast managed by the National Trust.
Hidden in the lichen-draped landscape of North Devon, Arlington is a surprise and a delight.
The starkly classical exterior of the Regency house gives no clue to what lies inside –an ornate yet homely interior boasting an Aladdin's cave of collections, recently redisplayed to share the passions of the Chichester family including sea shells, model ships and pewter. Other highlights include a hidden masterpiece by William Blake and the beautiful Beauvais Tapestries.
The National Trust Carriage Museum in the old stable block houses one of the most significant collections of carriages in the country, with over forty Regency and Victorian
Lynton & Lynmouth Cliff Railway
Devons famous Lynton and Lynmouth Funicular Cliff Railway is the most exciting way to travel between these two historic towns. Enjoy stunning views of the North Devon coastline as you ride the steepest totally water powered railway in the world. This historic Victorian railway opened in 1890, the 862 feet of track rises 500 feet with an impressive gradient of 57% providing stunning views across Lynmouth Bay. The railway is a fully working listed heritage monument and is the UKs only fully water powered railway and one of only 3 examples leftin the world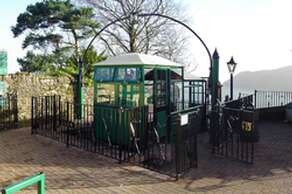 Lynton Cinema is open daily except Christmas Day. It has appoximately 70 seats with full Dolby digital projection equipment. Lynton is the smallest town in England to have a full time cinema. It is listed amongst the Top Ten best independent cinemas in the country.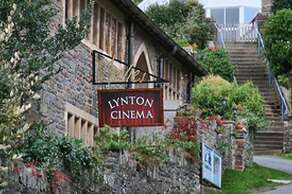 Dunster Castle dominates a steep hill overlooking the picturesque village of Dunster. The hill has been fortified since Saxon times, although nothing now remains of these early defences. During the early medieval period the sea reached the base of the hill offering a natural defence, and strong walls, towers, ramparts and outworks protected the other sides. In the late 14th century the castle came into the possession of the Luttrell family, and remained in their ownership for the next six hundred years. The house was modified and developed over the following centuries, and much of the current appearance dates from the 18th century when the park was landscaped and the Green Court, terraced grounds and follies were created. Much of the furniture in the house also dates from this period.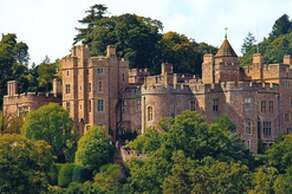 Book Online
Our Facilities
Credit Card
Free Parking
Parking Facilities
Internet Services
Wifi
Vegetarian
Romantic Breaks
Walking Holidays